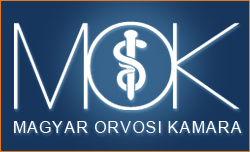 Quality Dental Work - Guaranteed
We require that our dentist in Budapest is a certified members of the Dental Association of the Hungarian Medical Chamber in good standing, which means that the dentist meets the formal requirements of an average of 50 hours of specialist training each year. We guarantee that you will receive dental treatment from a highly qualified dental surgeon who has been practicing for at least 8 years.
Rather than being a sales agent for a dental clinic, we work with a hand-picked independent dentist who must maintain a high level of service to continue to receive clients through Dacadia. We continuously review the performance of our dental surgeon to ensure that you always get dental work of the highest possible quality.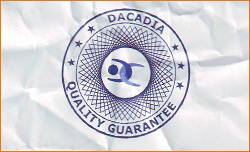 Special Guarantee
In addition to providing guarantees and having insurance cover for legal liabilities in accordance with existing EU and Hungarian laws and regulations, we demand that our dentist partner agrees to also offer you a Special Guarantee for minor corrections and liability incurred travel.
In the case of minor corrections required due to liable treatment error, you may visit a local dentist in your own country and forward your bill to the Hungarian dentist for reimbursement of expenses up to EUR 250.
In the unlikely event that you will need extensive remedial treatment beyond minor corrections which require that you travel to Hungary for treatment, the dentist agrees to refund the price paid for airline tickets (maximum EUR 250) and to cover the cost of accommodation during the remedial treatment.